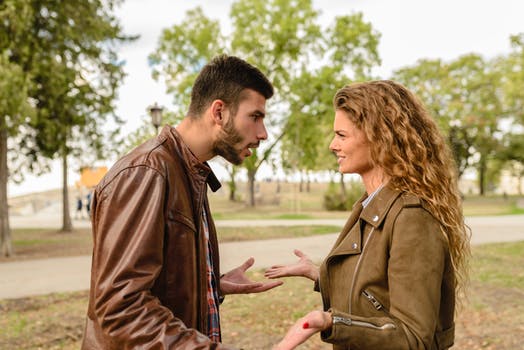 Source: morethanlife.org
The 2017 Washington DC Conference was a much-talked-about event especially for teens and adults who either wanted to learn how to strengthen their current relationships with their partners, or how to find one in the first place. The main topic revolved around February being the Teen Dating Violence Awareness Month. The relationship education included a discussion on unhealthy relationships and warning signs that you are in one. Positive dating behaviors were also imparted by professional speakers who were there to share their expertise and, one way or another, be able to help reduce the incidence of teenage violence in the country.
Warning Signs
Showing very intense feelings. When your partner shows extreme feelings and unusually erratic behavior, it may feel overwhelming. You'll know when he makes you feel pushed because he's rushing to speed up the pace of your relationship. He may become obsessive about you and will demand to see you more often or call you to ask what you're doing or who you're with.
Jealousy. If your partner gets too envious that he tries to control your time with friends and family members, then this is definitely a sign that you might want to think twice about getting the relationship to the next level. Jealousy is quite a normal feeling but it becomes unhealthy when your partner is too controlling of you.
He Isolates You. This behavior may not be obvious initially, as he starts this by asking for more alone time with you. But eventually, you will feel that he is intentionally trying to isolate you from your family, friends, and significant others. He will want you to be dependent on him for your needs and wants.
Source: pixhere.com
Ruining Your Reputation. Someone usually does this by talking about you behind your back or even creating a rumor about you because you may have hurt him or he got jealous, or you broke up with him. Sabotage is one of the most dangerous signs of an unhealthy relationship.